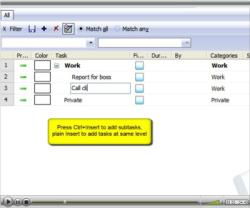 Few days ago we have uploaded online demo of Agenda At Once in action. You can see how easy is to add tasks, drag and drop them to schedule and few other advanced features.
Agenda At Once online demo – how to create to-do tasks and more
Is it too long? Too detailed? Too sparse? Feel free to send us your comments.