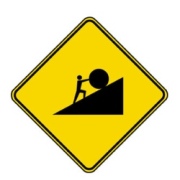 "Opinions are like noses, everyone has one"
When I mention that my company is selling PIM software, I almost can hear "On no! Another one?!". Other PIM developers surely share similar experience, so let me try to explain what the heck I was (we were?) thinking.
Back in 2002, when our first products just started to pick up and I was getting serious about all this stuff, I needed PIM / to-do list application that I can actually use. After trying out dozen of existing products, I finally came to the conclusion that none of them suits my needs. Some were too complicated for what I need, some were too simple for what I need and some were just too ugly for my taste. 🙂 Of course, I was aware that these products were perfect for some other people, but still, I needed an application that does things differently.
Full of enthusiasm, without hesitation, business plans and similar mumbo-jumbos, I sat down and started a new project: Agenda At Once. Back then I didn't know what we will do with it: give it away, sell it or just use it internally. I was simply satisfied with a feeling of creating something new and innovative.
After seeing what doesn't work for me, I had a decent picture of what will. I took these as starting points:
1. My job doesn't include much fixed appointments – I should probably pay most attention to to-do list management.
2. Of course, time after time I do need to schedule or attend a meeting, so application should have this possibility too.
3. It should be possible to divide tasks into subtasks. Strangely enough, in 2002 not much (if any) PIMs supported this.
4. It should be possibile to enter free-form notes somehow, for any data that doesn't stricly fall into a "task" category.
5. It should be really easy to use – drag & drop, plenty of keyboard shortcuts, descriptive and simple interface.
It turns out that what worked for me worked for lot of other people too. Soon enough users started suggesting new features and most of them were implemented in all these years. Although number of features and options is multiplied compared to first release, I think we succeeded to maintain almost same level of simplicity and keep original philosophy.
So, what's the answer? My guess is: yes, as long as at least one developer is motivated enough to create it – there's a good chance that many non-developers have similar noses opinions.